25 May 2021
CCTV Systems for Security
What is CCTV?

Closed Circuit Television systems (CCTV) have been used since as early as the 1970s, and remain a cornerstone of security systems today. Initially confined to high risk locations such as banks and government premises, you can now find CCTV in every corner of urban settings, from roads and town centres to your local corner shop. CCTV systems have developed massively since their conception, and can now come with sharp imagery and even remote operation. Did you know, in Middlesbrough in 2006, talking security cameras were trialled which allowed staff in control centres to tell those displaying antisocial behaviour to pick up their litter, or even to stop fighting!

A powerful deterrent
Even simple security cameras are one of the most powerful tools against intruders and as a deterrent to crime. Anecdotal studies of real-life former criminals show that CCTV cameras are one of the most effective ways of convincing burglars to turn away. In a survey of 12 ex-convicts, it was revealed that among other factors such as lighting and secure windows or doors, CCTV systems were a powerful deterrent. The majority of burglars are opportunists, and if they can see a CCTV system installed on your home or business, they are much more likely to seek out an easier target.

Providing evidence
Unfortunately, a deterrent is not always enough to prevent a crime taking place. Luckily, if you have an effective CCTV system installed, evidence of the perpetrator is in your possession. It is imperative that a CCTV system is compliant with restrictions under the Data Protection Act, but as long as you stick to the rules, CCTV footage will stand as evidence in a court of law.

Filming your premises is only useful if you can access the footage after an event has occurred. DV&D CCTV systems connect to a local server, allowing for a 30-day storage and video retrieval from a multitude of devices. That means if an intrusion or disturbance does occur, you can easily access the footage to make a solid and evidential report of the incident.

Choosing the right type of camera
CCTV devices come in many shapes and sizes, so it is important to know your needs and requirements to find the best solution for you. Depending on the area you are trying to survey, the coverage you want to achieve, and the risk level of the space, one or a combination of camera types may be required.
A PTZ camera is a camera with pan, tilt, and zoom functionality. The ability to move the security camera according to an event unfolding, allows staff to accurately assess and respond to events as they happen. These types of cameras are particularly useful if you are monitoring a large space such as a car park or a university campus, as they have the flexibility to monitor an entire area, or focus on a point of interest.
The two main types of camera shapes available are dome or bullet CCTV cameras. Dome cameras are, surprisingly, a camera enclosed in a transparent dome, and are most widely used indoors. They are best installed where a wide angle view is desired, thanks to their ability to survey 360°.
Bullet cameras are the traditional cylinder shaped camera that you may see on classic CCTV signage. They have a longer range and lens size than dome cameras, and although they may be adjustable to cover a wider area, they are best for monitoring more specific spots. Examples of where bullet cameras are particularly useful include entrances and exits of buildings or areas where a large amount of stock is held.
Meeting unique requirements
Each CCTV use case has unique requirements, and the environment they are filming in will be different. That is why DV&D Group offers a range of CCTV options with specific elements, so you can choose the right camera for you. Light cameras with day and night image technology means you can ensure an area is monitored for all 24 hours of the day, without providing additional lighting, which could be costly, and draw attention to the area you are trying to protect.
Our infrared CCTV cameras use infrared LED lighting to provide sharp vision, even in absolute darkness. Because infrared is invisible to the human eye, but measures the heat coming from objects which can then be read by the camera with no light required, infrared is a great option for capturing footage of people at night. Infrared can even travel through dust, fog, and smoke, so that you can have the assurance of high quality CCTV, no matter the conditions.

Mobile connectivity for remote viewing means that you can survey an area from any location, whether you want to ensure your home is safe while on holiday, or keep an eye on a warehouse from your office. This means you can check up on a location quickly and while on the move, without having to travel to the place where footage is stored. This can be installed as part of an existing system or as a standalone security application.
Investing in CCTV Systems security
Investing in a CCTV system is vital for securing your business, and equipping you with the evidence you need should something go wrong. It is important to find the right type of camera for your requirements, in order to prove the best quality of footage that meets your individual needs. If you would like to find out more about the CCTV solutions offered by DV&D Group, head to the CCTV portion of our website.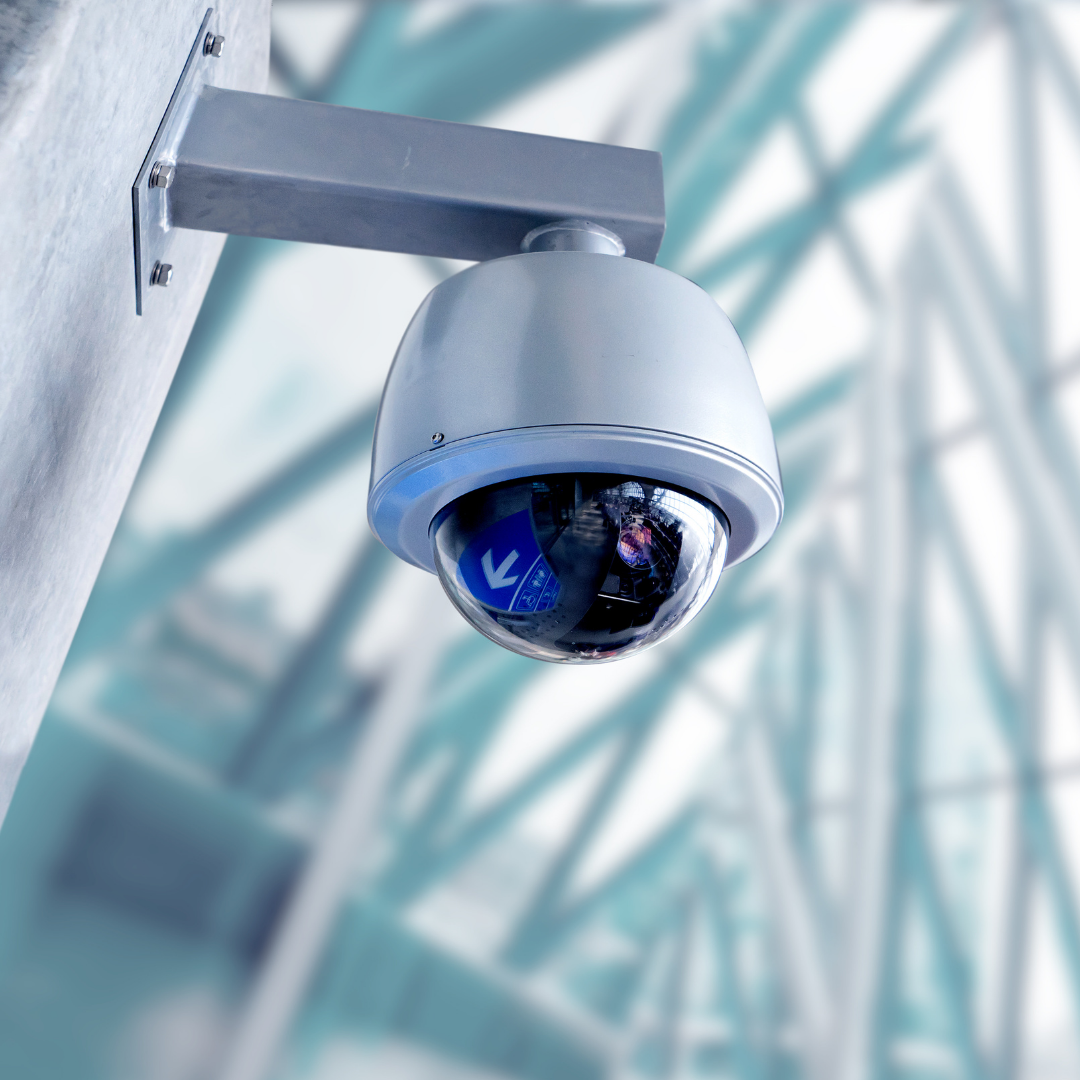 Can we help?
If you have a project, we would be suitable for, please do not hesitate to contact us. We'd love to hear from you!