20 April 2021
Why your business needs access control
What is access control?
In short, access controls authenticate and authorise an individual, in order for them to gain access to something. Whether this is securing a single, main door to a building, or dozens of doors throughout a workplace, access control provides vital security for your business, your staff, and your assets and here are the reasons why your business needs access control.
Preventing burglary
Without sufficient access control, your company is at risk of security breaches, both physical and digital. By failing to secure your premises in an effective way, you put your staff and company at risk of serious property and data loss. With a burglary happening every 108 seconds here in the UK, it is by far one of the most common crimes committed. Adding up to an average of 816 burglaries every single day, UK businesses are at serious risk of break-ins all year round.

With the Office for National Statistics putting domestic burglaries at an average cost of over £3,000, you can only imagine the financial implications for businesses. In cases where there is lots of technical and specialised equipment present, this cost not only increases, but the business is at higher risk of becoming a target. For smaller enterprises with slimmer profit margins and back-up funds, a security breach could mean permanent closure.

Most burglars are opportunists, and will make a break-in as easy for themselves as possible. They know what high security access control looks like, and are unlikely to target buildings and businesses with proper measures in place. This means as well as preventing the act of infiltration, access control acts as a strong deterrent to thieves.

Access control for staff
Multitudes of businesses across the UK hire a great number of employees, often with a range of clearance privileges throughout the building. Access control systems are an effective way of keeping staff and guests in the areas they are entitled to, which can be extremely important when it comes to data protection, as well as their own safety.
We live in an increasingly digital world, and the amount of data we store is constantly on the rise. With laws around data protection becoming ever-more stringent, it is vital to stop the breach of data, especially that of a personal nature, or relating to sensitive business information. With the need to limit and control access to specific areas within the workplace, having a correctly designed access control system is a requirement that has become a crucial part of today's business world.

For your staff, access control also provides a layer of comfortability and reassurance within their workplace. From specialised equipment, to personal belongings, staff are entitled to peace of mind in the place they spend such a large proportion of their time. And as everybody knows, when staff feel like they're being looked out for, and are happy and content in their work, productivity and employee satisfaction rises.
What should you look for in an access control system?
Hopefully by now you're convinced of the importance of access control - but knowing where to start can be tricky. Understanding your needs, and knowing what to look out for, is a great place to begin.

Scalability and flexibility are vital when it comes to access control. A solution can be as technical and advanced as possible, but unless you can mould it to your specific needs, it is no good to you. Access control solutions designed and installed by DV&D Group, mean you can have a tailor-made system using the latest access control technologies which are scalable, flexible and easy to use. By fitting a system that is specific to your needs, you get the best value for money, as well as reassurance that your business and its assets are secure.

Integration with existing and additional security and safety measures is another aspect to consider. For example, by integrating access control with your fire alarm systems, all doors can be programmed to open and shut if required when the alarm is activated. Access control can also be used alongside vehicle barriers, to control traffic to and from a site, whilst allowing the same ID token to be used to grant users access to and from the premises.

Many people don't fully realise the implications of security breaches until it is too late, so investing in sufficient access control is the best way to future-proof your business. To explore our access control solutions or to find a system that suits your requirements, visit the Access Control portion of our website.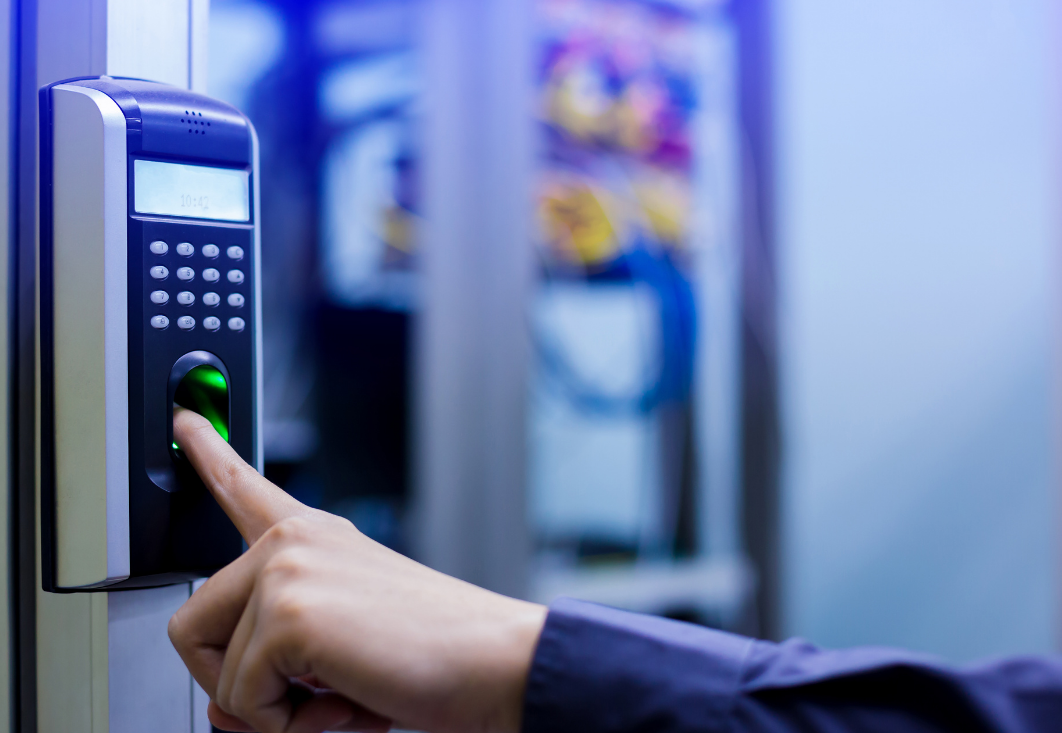 Can we help?
If you have a project, we would be suitable for, please do not hesitate to contact us. We'd love to hear from you!